Super Tuesday is March 3rd
Super Tuesday is when voters in 16 different states – and abroad – head to the polls. It's when a third of all delegates in the Democratic Presidential Primary are allocated. Here's the latest roundup of how Tuesday could reshape the race.
Click here to register.
Ban Hybrid Voting Machines!
Experts agree these voting machines present serious security flaws – yet they are still an option in New York! Call your NYS legislators to co-sponsor S6733/A8597 to ban these flawed machines. Thank you to local Senators Shelley Mayer, Alessandra Biaggi and James Skoufis, and local Assembly Members Paulin, Buchwald, Abinanti, and Sayegh for signing on.
If your elected isn't on the bill yet- ask them why not!
---
Episode 32: Eleanor's Legacy
Brette McSweeney, Executive Director of Eleanor's Legacy, joins us to discuss their mission to "recruit, train and fund pro-choice Democratic women candidates across New York at the state and local level."
Click here to listen to the podcast. Find out more about Eleanor's Legacy and how you can get involved: www.eleanorslegacy.com.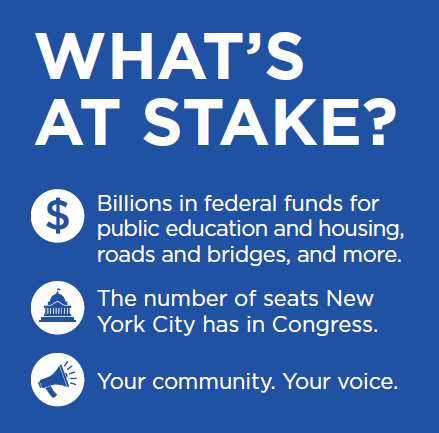 Click here to watch a great new informative video, Everybody Counts, about the importance of the US Census and why we need a complete count. Click here to apply for a job as a Census taker.
---
DemCast is an advocacy-based 501(c)4 nonprofit. We have made the decision to build a media site free of outside influence. There are no ads. We do not get paid for clicks. If you appreciate our content, please consider a small monthly donation.
---