LET'S GO! The California primary is (almost) behind us and we are 100% in for the 2020 election. Are you with us? Our Kickoff Rally this Thursday is for everyone: beginners, veterans, and the just curious. Even if you've never attended an event before, you are invited and will be warmly welcomed.
Please mark your calendars now and think about who you can invite. We are hoping everyone who receives this email will not only come to our Big Kickoff Event but bring 3 friends too!
Here's the key info:
What: Election 2020 Kickoff Rally & Info Night
Where: Veterans Memorial Center Multipurpose Room, 203 E 14th St, Davis
When: Thursday, March 5th, 7pm
Why: Get the info you need to find your place in this all-region effort to win in November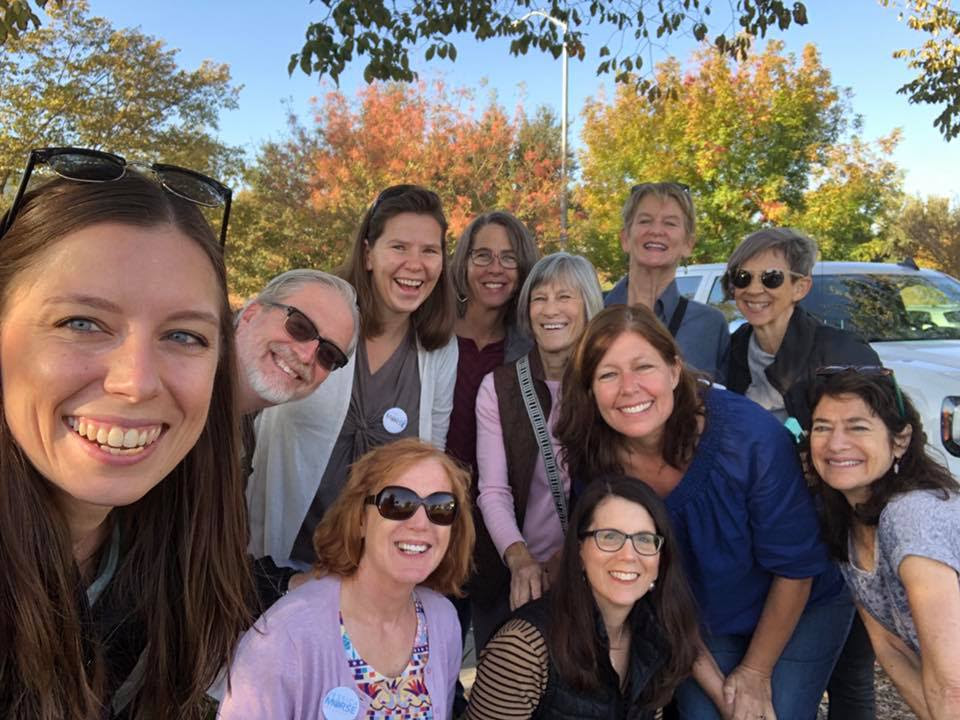 Members of our fearless leadership teams will be explaining our plan and the specific actions that we – as concerned citizens – can take to change our country. Learn how knocking on doors, registering voters, calling voters, texting voters, and writing to voters will make all the difference.
Want to do more? We want to make sure all concerned citizens in our area know about this important kick-off rally. Can you do one or more of these actions TODAY?
1. Bring three friends, family members, neighbors, or colleagues to this rally
2. Forward this email to your social circle
3. Go to our Facebook event page for the March 5 kick-off rally
Under "Share", click Share as Post to add to your timeline.
Mark yourself as"going" to reassure your friends that someone they know will be there.
Hover your cursor over "Share" to Invite Friends and select each of your friends to invite them to the event.
2020 is here and Indivisible Yolo and Sister District CA-3 have an audacious plan to turn our anger and sadness into the power to flip the White House AND the Senate AND keep the House AND flip states blue! Yes we can! With your help!

In Solidarity,
The Indivisible Yolo team
For more information: Indivisibleyolo.org
---
DemCast is an advocacy-based 501(c)4 nonprofit. We have made the decision to build a media site free of outside influence. There are no ads. We do not get paid for clicks. If you appreciate our content, please consider a small monthly donation.
---