---
Click here to RSVP Make your voice heard about the proposed NY State Budget. Submit your written testimony to: westchesterdelegation@nysenate.gov.
---
---
Ban Hybrid Voting Machines!
Experts agree these voting machines present serious security flaws – yet they are still an option in New York! Call your NYS legislators to co-sponsor S6733/A8597 to ban these flawed machines. Thank you to local Senators Shelley Mayer, Alessandra Biaggi and James Skoufis, and local Assembly Members Paulin, Buchwald, Abinanti, and Sayegh for signing on.
If your elected isn't on the bill yet- ask them why not!
---
Please come meet freshman Congresswoman Sharice Davids (KS- 3), who flipped a Republican seat in 2018, and Dr. Barbara Bollier, a Kansas State Senator who is running to flip an open US Senate seat in 2020. They will be in Mamaroneck in March.
https://secure.actblue.com/donate/westchesterbb
https://secure.actblue.com/donate/westchestersd
---
Episode 30: Romance in the Age of Trump
Romantic relationships – whether you are new to the dating scene or in a long term relationship – can be extra taxing in this polarized political climate, especially if you have different political views. Dr. Suzanne Burger of Westchester Citizen Therapists and Liz Etkin join us to discuss romance during an election year in the age of Trump. Click here to listen to the podcast.
---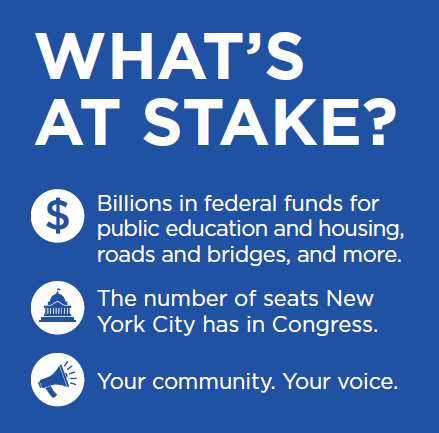 Click here to watch a great new informative video, Everybody Counts, about the importance of the US Census and why we need a complete count. Click here to apply for a job as a Census taker.
---
---
DemCast is an advocacy-based 501(c)4 nonprofit. We have made the decision to build a media site free of outside influence. There are no ads. We do not get paid for clicks. If you appreciate our content, please consider a small monthly donation.
---