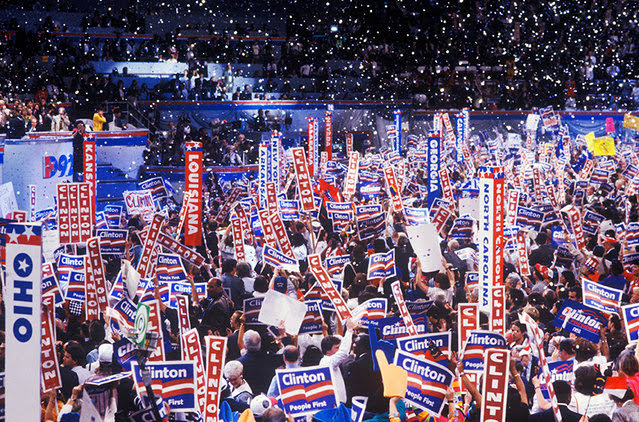 Run to Become a Democratic National Convention Delegate
Wouldn't it be exciting to represent the state of Florida and your choice for the Democratic Presidential Candidate at the 2020 Democratic National Convention? Here is your chance to be a part of history as a District-Level Delegate!
The Democratic National Convention will be held in Milwaukee July 13-16. Representatives for Florida's Delegation will be elected on April 4th at Caucuses to be held in each Congressional District. Delegates will be proportionally allocated to presidential candidates based on the results of the Tuesday, March 17 Presidential Primary.
Convention Delegates are responsible for their own transportation and housing costs. The filing period to run as a National Convention District-Level Delegate began on February 3, and will end on March 7. Delegates must complete a one-page filing form, and declare which Presidential Candidate they wish to support at the Convention. Click here to find additional information and the required forms.
If you have questions or require additional information, you can contact Okaloosa Democrats via email at info@okaloosademocrats.com.
We can't succeed without your support! Donate today.
---
DemCast is an advocacy-based 501(c)4 nonprofit. We have made the decision to build a media site free of outside influence. There are no ads. We do not get paid for clicks. If you appreciate our content, please consider a small monthly donation.
---