Background
Most major media outlets in the US broadcast in English. This hampers the flow of information to immigrant communities who are a sizable portion of the electorate but speak languages other than English at home.
New technology transcribes, translates and captions videos into different languages – immediately at a very affordable price. Americans Vs Trump used this technology today, to translate testimony from the impeachment hearings into Spanish, Portuguese and Russian.
Process
The raw video clip in English is uploaded to be translated.
The video is transcribed and manually edited if needed.
The languages to be translated into are chosen.
Captions are automatically added to the output video file.
Translated videos shared on social media and with public media outlets.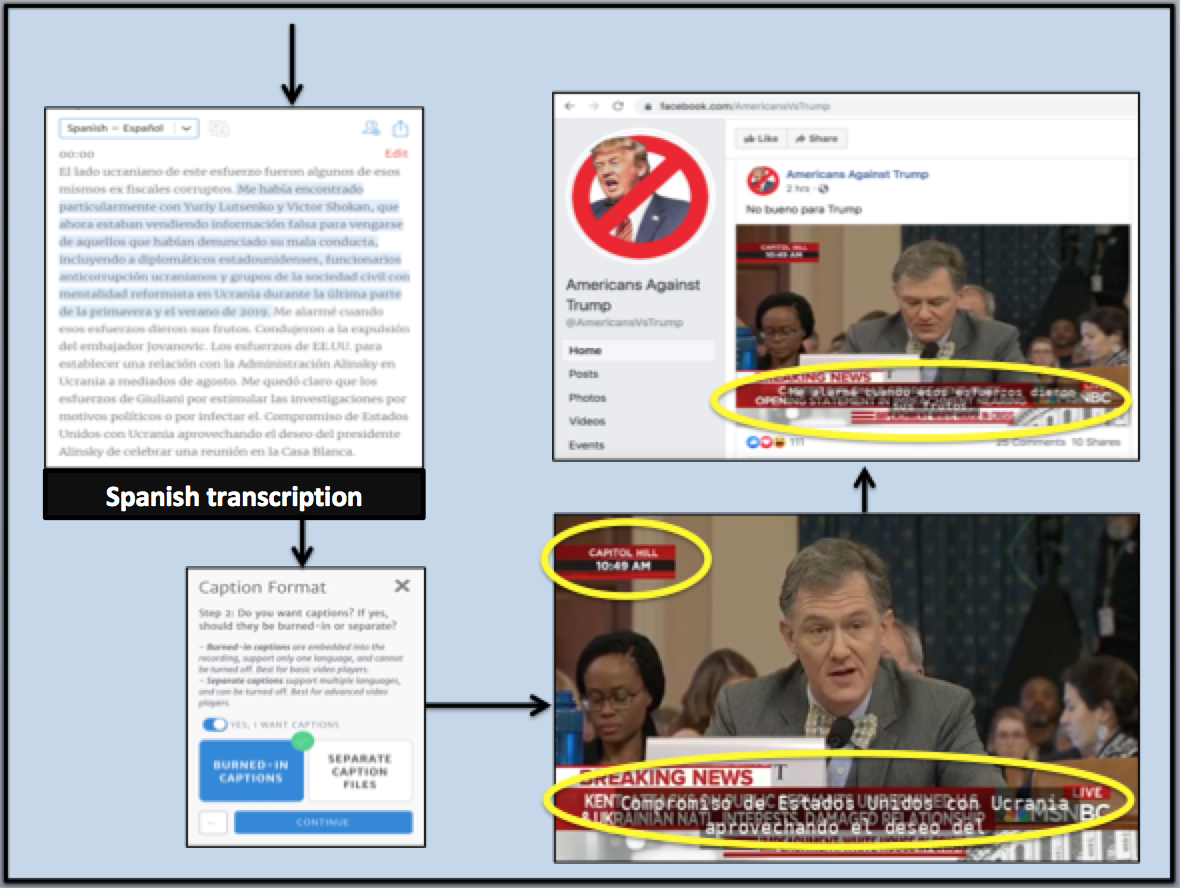 Watch the video in ENGLISH or SPANISH.
Takeaway
New real-time, affordable software makes sure that all voters get the facts. Learn more here.
Deepak
Co-Founder, DemLabs
Please share this bulletin. DemLabs is a SF-based, progressive hub for ongoing technology and creative innovation. We focus on free and affordable apps. Donate here to support our work.
---
DemCast is an advocacy-based 501(c)4 nonprofit. We have made the decision to build a media site free of outside influence. There are no ads. We do not get paid for clicks. If you appreciate our content, please consider a small monthly donation.
---