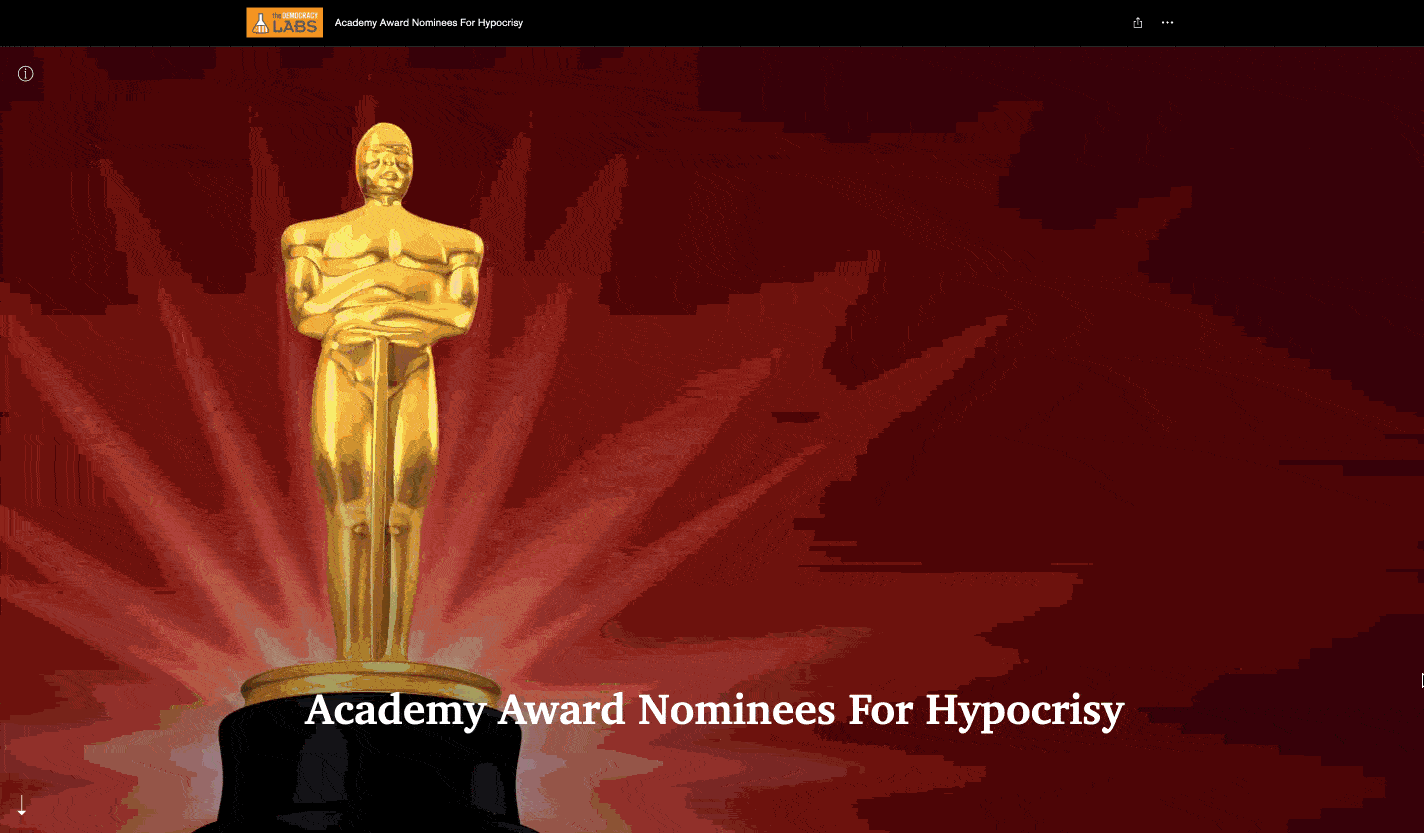 Republicans have made a clean sweep of the new Academy Award for hypocrisy.
Can you match the hypocrisy with the nominee? Use this StoryMap to read the reviews and then choose your favorite hypocrite.
Banned sex education for children – then recorded groping date's crotch in theater
Promises to eliminate Birthright Citizenship – after benefitting from it himself
Demands women be punished for having an abortion – accused of raping a woman.
Votes to end in college admissions – after having benefitted from it himself
Voted against disaster relief for others – and then requests it for his state
Says no place for violence in the community – and then pushes for more guns
Demands Americans respect Supreme Court – then found taking unreported luxury trips with billionaire
Complains about Student Debt Relief – after getting thousands in PPP loan relief herself
Demands other respect subpoenas – after ignoring subpoenas issued against for deadly insurrection
Claims to be strong on defense – and then blocks hundreds of military nominees
Swipe left for hypocrisy
Republican hypocrisy on display
How do you showcase such talented hypocrisy? I chose to create a side by side comparison between what Republicans preach and what they practice. Just swipe right and left for details. Use it on a phone, tablet or laptop.
This guide to the Academy Award nominees for hypocrisy can be freely shared with this link https://arcg.is/1LafLa0
or embedded in a website with this code "<iframe src="https://storymaps.arcgis.com/stories/fc2d794157b940f086f41b1cb4138935″ width="100%" height="500px" frameborder="0″ allowfullscreen allow="geolocation"></iframe>"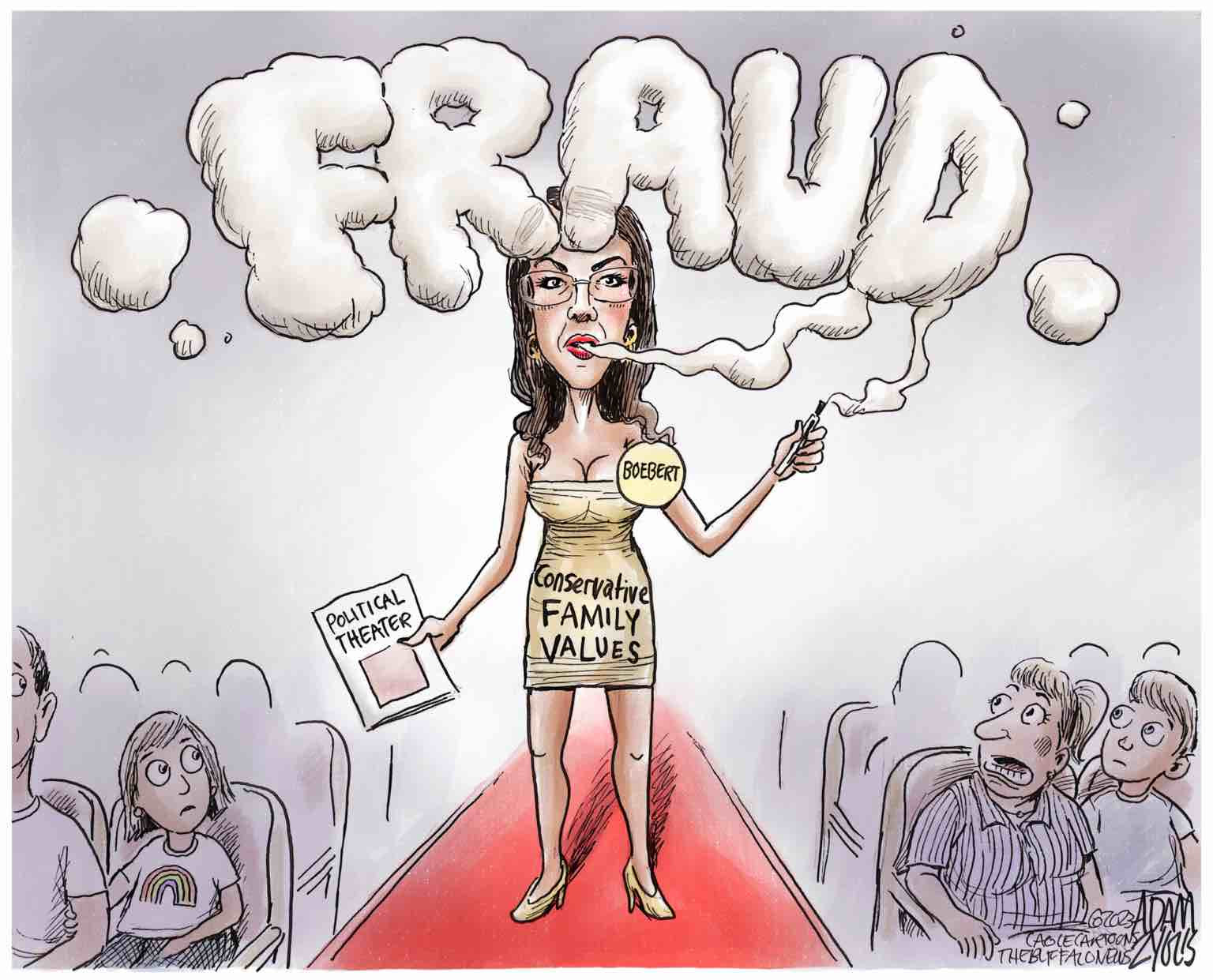 Shameless Boebert
"Boebert (R., Colo.) and her date groped each other in a packed theater in Denver last week, while the congresswoman ripped a vape. Video footage shows Boebert at the musical Beetlejuice grabbing her date's crotch as he gropes her breasts. They were surrounded by other audience members, including a pregnant woman who at one point during the show asked Boebert to stop vaping. Boebert refused and was kicked out of the theater.
Republicans accepted and defended Donald Trump's decades-long record of vulgar and immoral behavior. Trump is now well insulated from being reproached. (Not even cheating on his postpartum wife with a porn star made a dent among his supporters.) It looks like Republicans will take the same lukewarm stance on sexual morality when it comes to Boebert." – National Review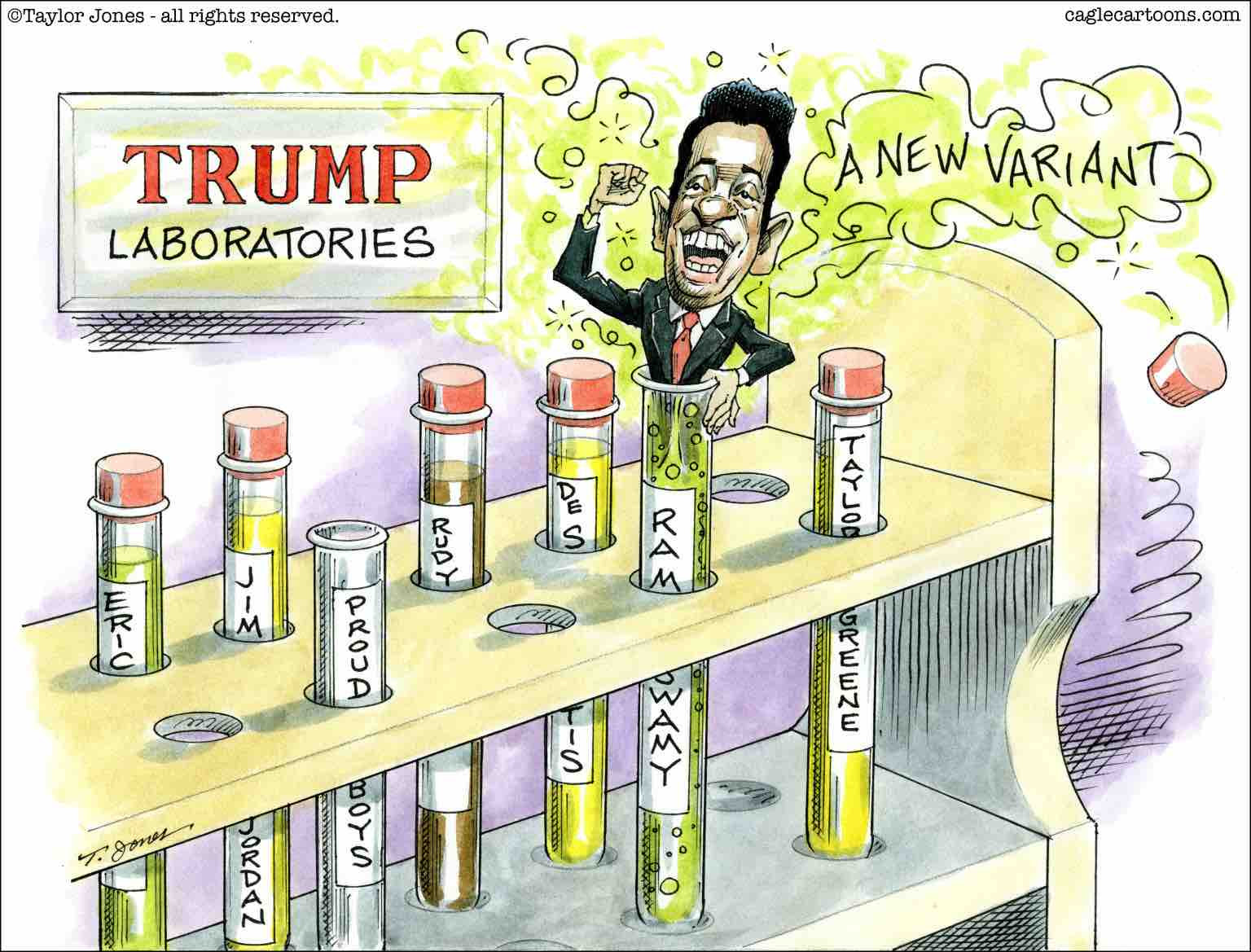 Double standard Ramaswamy
Vivek Ramaswamy frequently highlights the immigration and naturalization journey of his family to support two divisive policy proposals: stripping citizenship from and deporting people born in the country of undocumented immigrants and denying 18- to 24-year-olds the right to vote unless they pass a civics test. – MSN
Vivek Ramaswamy told NBC his father did NOT take the U.S. citizenship test – while reiterating his belief that all immigrants should have to take the test to become legal citizens. – Twitter
TakeAway: Had enough hypocrisy? Vote for a Democrat!
Deepak
DemLabs
DISCLAIMER: ALTHOUGH THE DATA FOUND IN THIS BLOG AND INFOGRAPHIC HAS BEEN PRODUCED AND PROCESSED FROM SOURCES BELIEVED TO BE RELIABLE, NO WARRANTY EXPRESSED OR IMPLIED CAN BE MADE REGARDING THE ACCURACY, COMPLETENESS, LEGALITY OR RELIABILITY OF ANY SUCH INFORMATION. THIS DISCLAIMER APPLIES TO ANY USES OF THE INFORMATION WHETHER ISOLATED OR AGGREGATE USES THEREOF.
Reposted from Democracy Labs with permission.
---
DemCast is an advocacy-based 501(c)4 nonprofit. We have made the decision to build a media site free of outside influence. There are no ads. We do not get paid for clicks. If you appreciate our content, please consider a small monthly donation.
---