Truth Matters: Challenging Fox News' FCC Renewal After Election Lies
'Landmark' Bid Filed to Take Fox Station Off the Air for Election Lies.
"The petitioners savaged Fox's "chronic news distortion" as contributing to the attack on the Capitol." – Daily Beast
Others supporting Media And Democracy's (MAD)  formal protest  against FOX's license renewal to the FCC include:
Preston Padden, senior FOX exec
Ervin Duggan, former PBS chief
William Kristol, the founding editor of the Weekly Standard magazine under Murdoch's ownership"Never in the history of the FCC have they been confronted with an applicant who was found to have repeatedly presented false news by a judge," Padden said. "If the FCC's character standard means anything, it means you can't be guilty of presenting false news." –  WaPoGet the facts with this StoryMap and why Rupert Murdoch been called a 'cancer on democracy'.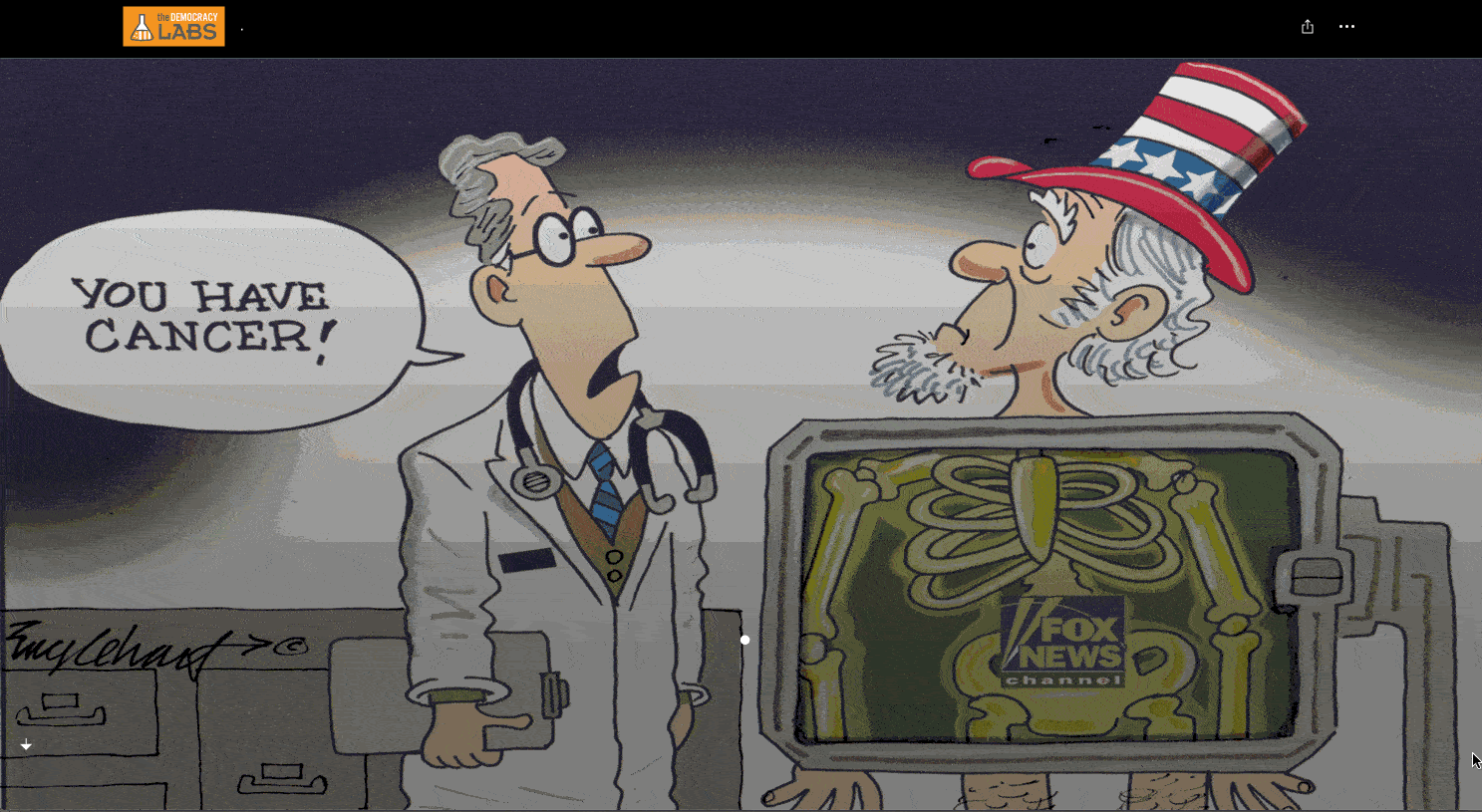 Unfit owners
"Padden argues that Rupert Murdoch and his son and apparent corporate heir Lachlan Murdoch have proven unfit owners. While Fox Corp. and its sister company News Corp. are publicly traded, they are effectively controlled by Rupert Murdoch and the Murdoch family trust, which holds more than 40% of the twin firms' voting shares.
Investigate FOX's license renewal
Gigi Sohn, who withdrew as a Biden administration nominee to be an FCC commissioner earlier this year, says the facts involving Fox and the Murdochs are so extraordinary that the agency should formally investigate whether to renew the Philadelphia license. "It doesn't matter that it was Fox News, and not [Fox television] that knowingly lied to the public about the 2020 election results," Sohn adds. "They have the same ownership, and it's that ownership that lacks the requisite character to be a broadcast licensee." – NPR
Keep it simple
Make it easier for people to follow the facts and decide for themselves. Use different forms of media – text, images, videos and audio files. This StoryMap includes embedded audio files of the petition to the FCC and Preston Padden's NPR interview. Make it interactive so people can explore the facts from different perspectives on their own.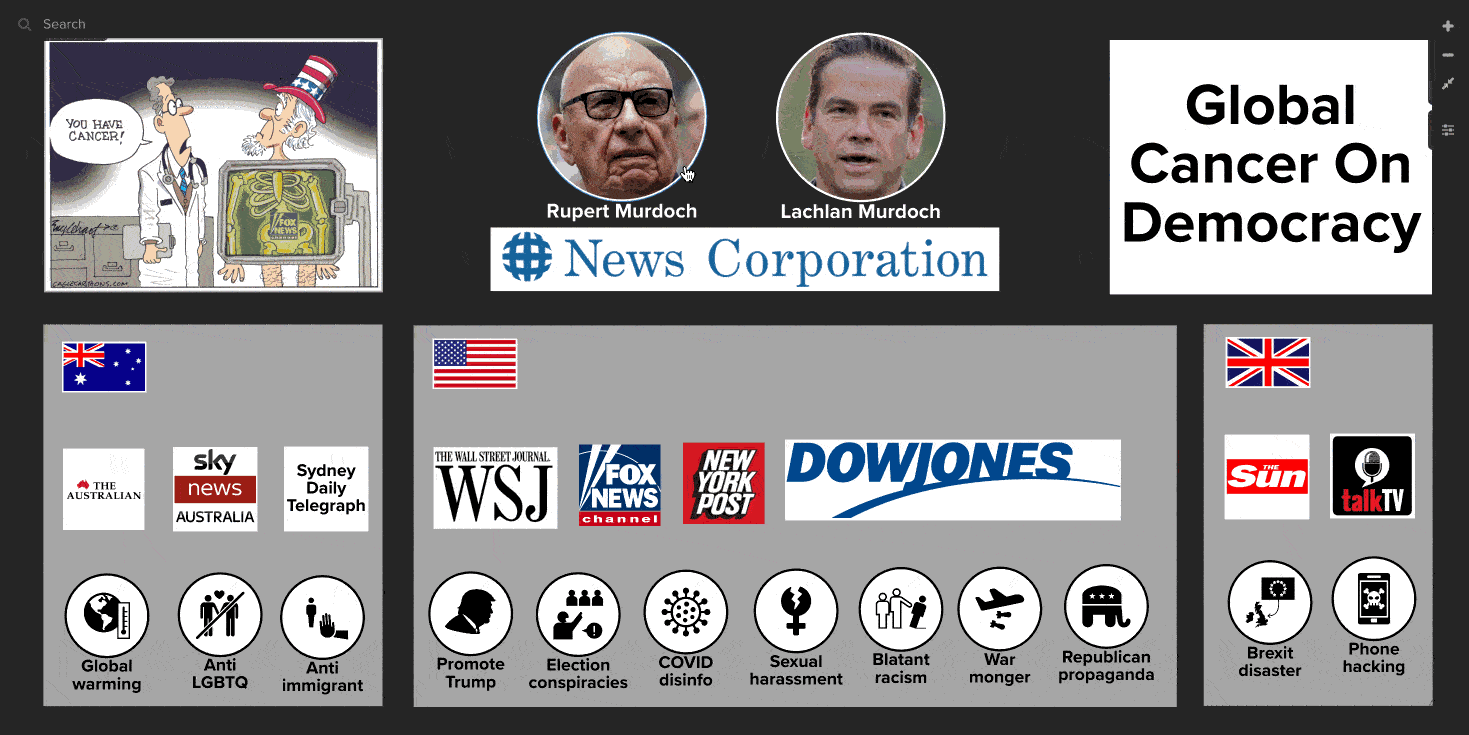 Contributed factor to Jan 6th insurrection
"In a news release exactly 30 months on from the Jan. 6, 2021 attack on the Capitol—MAD said WTXF-TV, as an FCC licensee, "has a basic statutory duty to conduct its operations in the public interest." Citing Dominion Voting Systems' defamation case against Fox, MAD said the network had sown "discord that was a contributing factor to the attack." The intentional distortion of news, authorized at the highest levels of FOX's corporate structure, and fabricated by management and on-air personalities, represents a severe breach of the FCC's policy on licensee character qualifications," MAD argued. "MAD claims that FOX's activities shock the conscience." In April, on the first day of a trial to establish if Fox was liable for "actual malice" in broadcasting false claims about Dominion, Fox settled the case for $787.5 million. "Paying a settlement of nearly a $1 Billion is tantamount to a guilty conviction," MAD alleged in its filing. The group, which describes itself as a "non-partisan all volunteer grassroots community formed in 2020," further called on the FCC to hold an evidentiary hearing into Fox's conduct. "The FCC has the duty to hold FOX accountable and send a strong message that intentional, knowing news distortion will not be tolerated on America's airwaves." – Daily BeastSupport Media And Democracy Project
TakeAway: Stop billionaires undermining our democracy by presenting knowingly false narratives about the legitimacy of elections.
Deepak

DemLabsDISCLAIMER: ALTHOUGH THE DATA FOUND IN THIS BLOG AND INFOGRAPHIC HAS BEEN PRODUCED AND PROCESSED FROM SOURCES BELIEVED TO BE RELIABLE, NO WARRANTY EXPRESSED OR IMPLIED CAN BE MADE REGARDING THE ACCURACY, COMPLETENESS, LEGALITY OR RELIABILITY OF ANY SUCH INFORMATION. THIS DISCLAIMER APPLIES TO ANY USES OF THE INFORMATION WHETHER ISOLATED OR AGGREGATE USES THEREOF.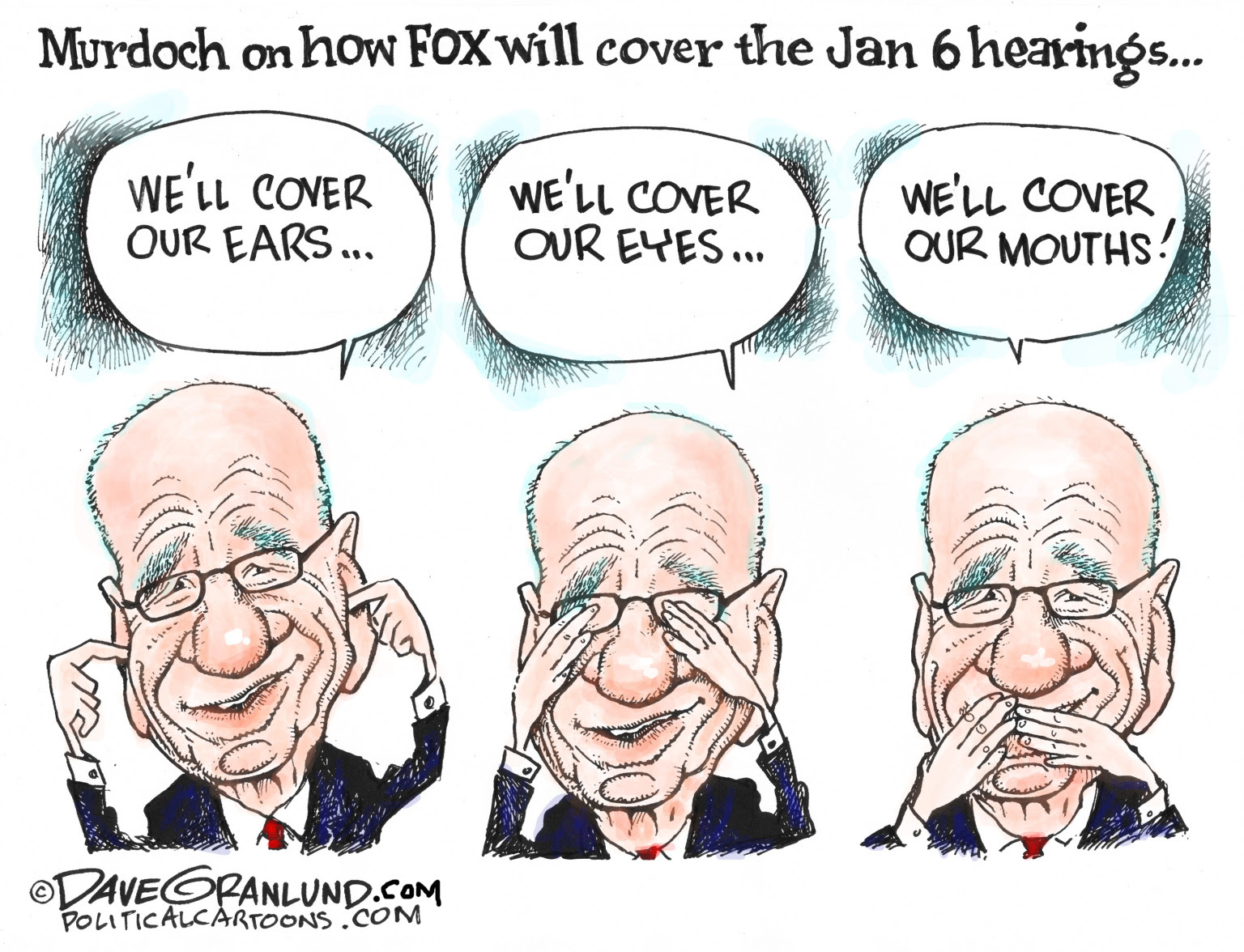 Reposted from Democracy Labs with permission.
---
DemCast is an advocacy-based 501(c)4 nonprofit. We have made the decision to build a media site free of outside influence. There are no ads. We do not get paid for clicks. If you appreciate our content, please consider a small monthly donation.
---