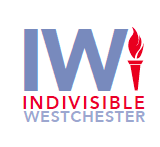 It's Petitioning Season
Candidates who want to run for office are now petitioning to get their names on the ballot. If someone knocks on your door, they could be asking for your signature! There are local and countywide races this year – primaries are in June and the general election is this November.
Wisconsin State Supreme Court Race
There is an important Wisconsin State Supreme Court race on April 4th that could decide the future of abortion rights, redistricting, and other hotbed issues in this swing state. A win by Democrat Janet Protasiewicz could flip the court to a liberal-leaning majority.
The Long Game
Click here to register for an event hosted by America Votes for a big-picture look at what needs to be done to help win upcoming elections.Click HERE to register for the event on March 7th @ 8:30PM (via Zoom or in person in NYC).
Register Democrats Summit 2023
In order to help win back NY seats lost to Republicans, Democrats must expand their registration numbers across New York State.
Money In Politics
After two decades of grassroots organizing, coalition building and collaboration with legislative champions, we WON a statewide program that helps diminish the impact special interests have on ourelections and decisions in state government, the landmark New York State Public Campaign Finance Program (PCFP).
The system is up and running for all candidates for State Assembly and Senate. But the rumors from the State Capitol are that incumbent legislators, afraid of competition, want to kill the system before iteven starts by not funding it with the $100 million necessary in the state budget due April 1st.
Urgent action is needed to be clear that they've had THREE YEARS to implement the system and the train has left the station! It's time to fund the system and sign up to use it, not delay.
Meet Congressman Bowman
The League of Women Voters of the Rivertowns is hosting Rep. Bowman on Saturday, March 11th @ 1:45 pm at the Hastings-on-Hudson Library Orr Room on the lower level.
McCarthy-Lawler Fundraiser
Protestors opposed to GOP proposed cuts to Social Security and Medicare showed up outside of the fundraiser for Rep. Mike Lawler attended by Rep. Kevin McCarthy in Armonk this past Sunday. Republicans continue to lie about their position on Social Security, using terms like reforms and market-solutions tohide cuts in benefits.
---
DemCast is an advocacy-based 501(c)4 nonprofit. We have made the decision to build a media site free of outside influence. There are no ads. We do not get paid for clicks. If you appreciate our content, please consider a small monthly donation.
---