PEG 12th Congressional District Newsletter #242. Thursday, December 2, 2021
Clarification on PEG's Missions and Values

We progressives who write for the Protectors of Equality in Government (PEG) on-line newsletter turn to the self-evident truth of the Declaration of Independence: All people are created equal. Thus, we only support elected and appointed government officials, and candidates who stand for that truth.
---
Combat misinformation with DemCast
DemCastUSA.com was founded in August 2019 with a mission to "cultivate, amplify and maximize the impact of grassroots digital media, bolstering blue electoral and policy victories at all levels of government, across America." It is critical to find ways to fight the disinformation and conspiracy theories that are being spread through traditional and social media. As Chuck Newman writes in an article in the December 2021 edition of the Washtenaw Jewish News (page 5), "DemCast does this by empowering people to use their social media feeds to relay strategic messaging. They curate content and media, and package it to make it as easy as possible for people to share with their networks online." 
DemCast asks people to volunteer to participate digitally to become part of their army of amplifiers. As Chuck notes, DemCasts curate content and media, and packages it to make it as easy as possible for people to share with their networks online. With large numbers of volunteers, even five minutes a week can be impactful! 
DemCast works to amplify and empower DemCast Michigan is being re-energized and is holding informational meetings on how individuals can make a difference. For more information, email info@lba80.com.
---
You were heard on November 18! Our best remaining chance to be heard is TODAY between 10 am and 2 pm
Please tell the MICRC to keep working on the State House Maps! There are no fair options to choose from! Click here to sign up to speak in person or virtually by clicking here.
Better yet! Contact the MICRC via email and tell them to spend more time on the Michigan House of Representative maps! Email the Commission at redistricting@michigan.gov. This doesn't have to be today, but the sooner the better.

Your written comments submitted to the Commission become part of the public record and can be valuable if there are subsequent legal disputes regarding the Commission's maps. The MICRC Commissioners have worked hard and their maps have improved for the US Congress and MI Senate. Yet there are no good maps proposed for the State House. The best Michigan House Of Representatives Map, Hickory, is worse than the current, gerrymandered map.

The MICRC has time! They were significantly delayed in starting because of the delayed census but they need to do more to improve partisan fairness and to improve Voting Rights Act districts. MICRC! Take the time to improve the maps for 10,000,000 people for 10 years!
Visit the PEG website to view the comprehensive listing of Upcoming Events!
American democracy is at risk without passage of the Freedom to Vote Act
The Statement in Support of the Freedom to Vote Act published in New America on November 21, 2021, is an extremely powerful statement signed by scholars from many universities/colleges that is a CALL TO ACTION TO PRESERVE AMERICAN DEMOCRACY.

The statement succinctly explains the history of voting in the United States, the erosion of the belief in a free and fair election process and an explanation of recently passed and proposed legislation in many states that allow a legal pathway for partisan politicians to overturn state election results if they are dissatisfied with the outcome. Previous PEG articles have explained the "Secure MI Vote" petition and proposed Michigan legislation that is designed to keep people from voting. So, this issue is present in Michigan and must be stopped.

This is no ordinary moment in the course of our democracy — it is a moment of great peril and risk.The current partisan politicization of what has long been trustworthy, non-partisan administration of elections represents a clear and present threat to the future of electoral democracy in the United States. Congress must pass the Freedom to Vote Act to maintain American Democracy.What you can do?
What are bill mills and how are they amplifying right-wing policy-making
The Republican party and conservative lobby groups have bill mills in place — assembly lines producing and propagating right-wing legislation. For example, the American Legislative Exchange Council (ALEC) has written much of the anti-environmental, anti-gun control, anti-public education and pro-voter suppression legislation introduced by GOP legislators in Michigan. Often given to state legislators in a cut-and-paste "model bill" format, ALEC's actions explain the similarity in right-wing bills passed or currently pending in legislatures around the country. ALEC operates like a lobbying firm in support of corporate America.

Critical race theory is the current obsession of at least two conservative think tanks—the Heritage Foundation and Citizens for Renewing America— which are also busy producing legislation. Although the university professors who theorized critical race theory never meant it to be taught to grades K-12, the right-wing zealots at these conservative organizations exploit the term to draft templates for bills that would restrict teaching in public schools about racism, slavery and the contributions minorities have made to our nation. According to Cathryn Stout and Gabrielle LaMarr LeMee in Chalkboard, 28 states have made such repressive efforts while 15 states have encouraged such instruction.

Democrats beware: The rumor mill on social media alleges that "critical race theory" will be the newest Trump card in the forthcoming elections.
Hanukkah, Festival of Lights now until December 6As the miracle of light is celebrated at Hanukkah, may the lights of the Hanukkah menorah inspire all of us to bring light and hope to the world.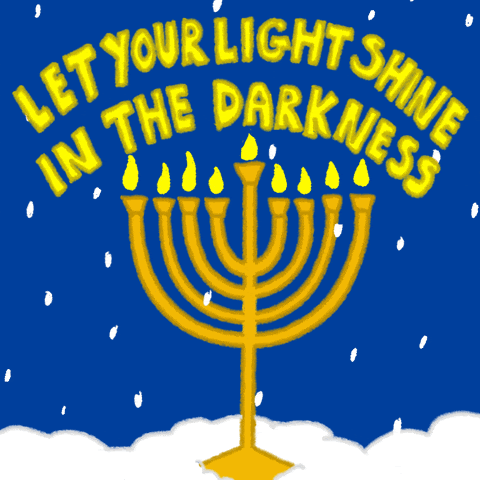 FLOTUS shares "Gifts from the Heart"The White House Christmas decorations, carefully curated by Dr. Jill Biden, carries the theme "Gifts from the Heart," and gracefully moves from room to room in the form of symbolic "gifts," beginning with Service and includes Learning, Visual Arts, Friendship, Nature, Peace, and Gratitude.
PEG is a (mostly) non-partisan volunteer organization whose mission is to assure that our government will treat all Americans with equality and acceptance. PEG's work is primarily done by recruiting, educating and nurturing supporters for worthy organizations, actions and events that reflect our beliefs. The weekly PEG Newsletter typically goes out each Thursday. To subscribe to this free newsletter, go to our website by clicking here. To share with your friends and networks, use the sharing buttons at the top of the email or just "forward" from your email browser.
A special thanks to our Newsletter contributors: Bernie Banet, Ellen Halter, Mieko Preston, Leslie McGraw, Leslie Kamil, Lisa Kamil, Richard Gaeth, Susie Ayer, Bette Cotzin, and Chuck Newman for their contributions and help preparing our newsletters. Write us at equalityingovinfo@gmail.com if you would like help create our weekly newsletter OR if you would like to be a guest contributor! It's fun and no ongoing commitment is required.
---
DemCast is an advocacy-based 501(c)4 nonprofit. We have made the decision to build a media site free of outside influence. There are no ads. We do not get paid for clicks. If you appreciate our content, please consider a small monthly donation.
---