6 October 2021
We Harvest What We Sow
It's harvest season. One of the good things about how we spend our food dollars is we can also choose to grow our community. Here are two choices to plant some seeds that will not only strengthen our local food economy, but build resilience in both our food system and the people we share Washtenaw County with.
Washtenaw County Black Farmers Fund
https://www.wcblackfarmers.fund/
One of the biggest hurdles for black farmers in particular has been acquiring the funds to start or maintain a farm – getting the land and the equipment, and building the systems to actually grow things. The WCBFF was founded to start addressing that. They have a goal of raising $50,000 by October 8th to assist black farmers in purchasing land and equipment, reducing debt, developing farm infrastructure, and covering other operational and labor costs. They are working with other local nonprofits and community members to build a more equitable and just food system.
We the People Opportunity Farm
https://www.wtpof.org/
Melvin Parsons doesn't just grow plants, he grows people. With jobs and skill training for men and women returning to the community from incarceration, he creates "soil changing" opportunities for them, and strengthens all of us by building a culture where people care about themselves, others, and the community.
Along with the fall harvest, let's plant some seeds. Let's put some of our money where our mouths are.
Get Informed!
Did you get your application for the November ballot in the mail? There are Mayoral and City Council races in Chelsea and Milan, City Council in Saline, and Library Board positions in Milan too. A full list is here.
The WCDP has endorsed the following candidates for the November elections:
Chelsea Mayor
Jane Pacheco
Chelsea City Council
Tony Iannelli
Christine "Kate" Mehuron
Bill Ruddock
Saline City Council
Jim Dell'Orco
Check out their information links, and vote!
There are ballot proposals this fall, too!
Read about all the county ballot proposals here.
Ranked Choice Voting: Boon or Doom for Dems?
Monday, October 11th, 7:00-8:30pm via Zoom
Ranked Choice Voting (RCV) for municipal elections is on the ballot in Ann Arbor (as Proposal B) on November 2. RCV has gained a lot of momentum in recent years, with advocates touting it as a cure for extreme partisanship and boon for accurate representation of voters' interests and inclinations. But what if, as WCDP Chair Chris Savage says in a recent Eclectablog post, RCV strongly favors Republicans in Michigan, and could "doom democracy"?
This special meeting is devoted to sorting out these competing claims.Questioning the wisdom of RCV for Ann Arbor, Chris Savage and Dirk MayhewDefending its benefits, Sarah Woolsey of Rank MI Vote (and office manager for the Kent County Democratic Party) and Ann Arbor City Council member Lisa Disch.It'll be a lively night. Register for the meeting here.
At the October endorsement meeting, the WCDP also passed three resolutions:
Resolution to Support Proposal A
Resolution Welcoming Afghan Refugees to Washtenaw County
Resolution on the Treatment of Haitian Refugees and Asylum Seekers
We must vote, and must protect the vote.
At the October meeting, Erica Peresman, the MDP Voter Protection Director, spoke of the voter suppression petition drive being sponsored by the Republicans, and the actions we can take to help defeat it and protect the polls next fall.
She specifically asked for voter protection volunteers, to serve as poll challengers (Republican poll challengers will be out in force at polling stations across the state), hotline volunteers, and phone bank recruiters for other volunteers. They will train volunteers for the jobs, and you will be supported throughout.
Erica Peresman's Video
MDP Voter Protection Flyer and Sign-up Links
Take Action! Redistricting
At the County Level
The census data is in, and it's time to determine County Commission district lines. This is decided by a commission including the County Clerk, Treasurer, and Prosecutor, along with the heads of the County Democratic and Republican Parties.
Our Data Officer, Dirk Mayhew, has put together this info page and a tool for drawing your own map as well! If you do, please take a screenshot to submit it to the Apportionment Commission.
http://www.washtenawdempds.org/index.html
Written comments can be provided to the Apportionment Commission using this online form,
Written comments can also be sent by mail to / dropped off in-person at this address.
Washtenaw County Apportionment Commission,
c/o Washtenaw County Clerk – Elections Division
200 N. Main Street, Suite 120
Ann Arbor, MI 48104
Or you can fax them to (734) 222-6528.
The next County Apportionment meeting where public comments and proposed maps can be submitted is Monday Oct 11th at 4pm, in person location to be determined.
At the State Level
We need folks across the state advocating for fair maps and signing up to give public comment to the MICRC.
On Monday, the Commission completed their latest draft of the state Senate map. This map favors Republicans, by as much as 6.5% in some measures. In a state that leans Dem, 6.5% is absolutely a disproportionate advantage to Republicans and must be fixed.
The Commission is tasked with drawing fair maps that undo political gerrymandering. Their maps need significant adjustments across the state to be considered fair. If adopted, these plans would create a Republican-controlled legislature for the next decade.
We need to give speak up IMMEDIATELY and advocate for fair maps that level the playing field.
There are 3 ways to do this.
1. Comment directly on their latest state Senate map using this link: https://michigan.mydistricting.com/legdistricting/comments/plan/199/23
2. Sign up to speak remotely at the Commission's meeting this week. They are meeting daily beginning at 9 AM.
To sign up to give public comments remotely via Zoom for Wednesday, use this link: https://www.research.net/r/DXGXVZK.
3. Sign up to speak at one of the public hearings later in the month. To be kept up-to-date on those hearings, sign up here: https://forms.gle/9EWXDffr8z1XVcpW6
Time for public comment will be provided at the beginning of every meeting this week.
Please note: During the meeting on Friday, the MICRC voted to limit public comment to 1 minute for each speaker.
Wednesday, Oct 6: Meeting in East Lansing from 9 AM – 8 PM
Public Comment starts shortly after 9 AM
Meeting Notice
If you can attend in person, you can sign up when you arrive to give public comment.
Pre-Register to give public comment via zoom before the Wednesday meeting.
Zoom Sign up closes at 8 AM Wednesday
Your zoom profile name must exactly match the name you registered under.
Please note: There are meetings scheduled for Thursday and Friday this week, but meeting details have not yet been released.
Upcoming Public Hearings:
The MICRC voted on Friday to reduce the number of public hearings to give them more time to map. You can attend a meeting near you and speak via zoom at any of them.
Public Hearings run from 1-3:30 and 5-8 on the following dates:
10/18 Grand Rapids – Amway
Either 10/19 OR 10/20 (TBA) Detroit – TCF Center
10/21 Lansing – Lansing Center
10/25 – Gaylord – Treetop Resorts
10/26 – Flint – Dort Center
MDP Redistricting Toolkit (and Meeting Schedule)
MICRC's Public Comment Portal
MICRC's Website
MICRC's maps
Want some more resources on what to say and how to say it? Here they are.
League of Women Voters – Redistricting
Voters Not Politicians – Redistricting
Redistricting Actions YOU Can Take
A Message from our Office Staff
A few of you are aware that Christine Rogers, one of the volunteers at the WCDP Dems office, and I went to speak to the Redistricting Commission on Tuesday, September 28th, at Cadillac Place in Detroit. We each emphasized fair and balanced maps. This was after a presentation by Trent Varva and Max Lewis from Michigan AFL-CIO.
I encourage others of you to go appear before them in person. Christine and I were just two of about half a dozen people who were there to address the Commissioners that day. Trent and Max had emphasized that being at a meeting in person carries more weight than sending a message.
Also Trent and Max are happy to help you put together a statement and to help you with terminology that is preferable so that what you say doesn't automatically turn people off. Here are their e-mail addresses:
tvarva@miaflcio.org
mlewis@miaflcio.org
The least we can do is try to make an impression. We're looking at an entire decade of the maps that they draw.
Rae Ann
Events
Saturday, October 9th
9am-1pm Rynearson Stadium, Ypsilanti
The Rotary Club of Ypsilanti is holding an all-you-can-eat Pancake Breakfast to fundraise for the Ypsilanti Community Schools Resiliency Center Hygiene Project sponsored by the Rotary Club of Ypsilanti, and the Rick Easterbrook Endowment Fund supporting local scholarships for high school students and service projects for community members and organizations.Tickets and/or donations at this link.

Saturday, October 9th
10am-12pm via Zoom
The Ann Arbor Democrats will be holding their monthly meeting. Items on the agenda include Emily Boyer from the MDP talking about efforts to end Republican gerrymandering in Michigan, MI Rep Amos O'Neal speaking to the latest Republican voter suppression petition drive, and the four Ann Arbor ballot proposals on the November ballot.
Registration is required for the meeting, but registration will immediately generate a link – so it's never too late to join the meeting.
Click here to get your meeting link:
https://us02web.zoom.us/meeting/register/tZMkcu-oqj8sHNd9Cs4nPQ6JQipSodMnXQRK
Questions? Concerns? Email our Chair Jessica Kelly at A2JKelly@gmail.com or call at (734) 707-7872.
Monday, October 11th
7:00-8:30pm via Zoom
Ranked Choice Voting: Boon or Doom for Dems?
The WCDP is hosting a discussion of Ranked Choice Voting (RCV), which is on the ballot for municipal elections in Ann Arbor (as Proposal B) on November 2. See the full description above. Register for the meeting here.
THE FINAL WORD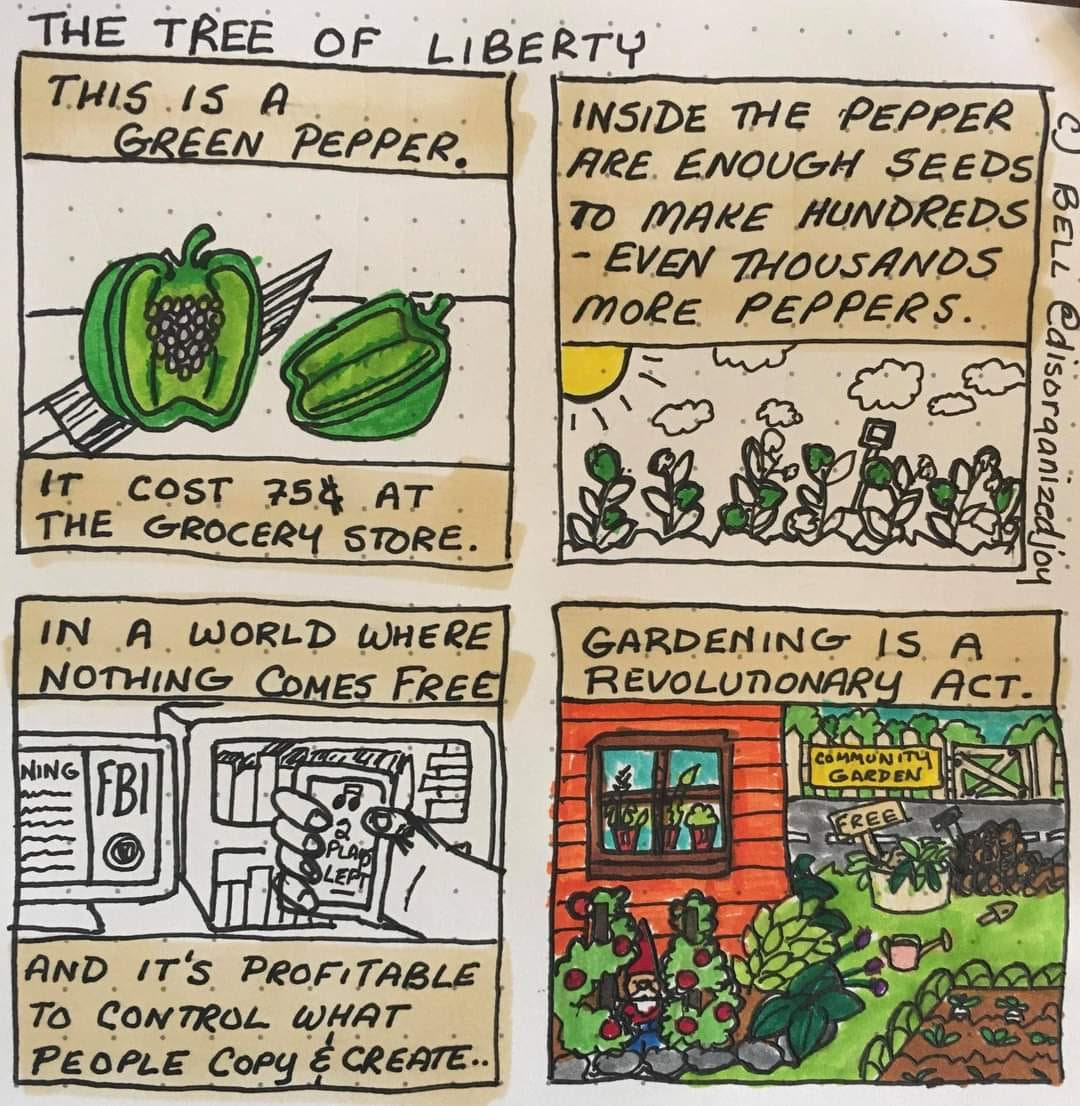 STAY IN TOUCH WITH YOUR MICHIGAN REPS
Find your county commissioner here.
State Senator Jeff Irwin has a regular Virtual Coffee Hour — To receive the Zoom access code and the next date, please fill out this form:https://senatedems.com/irwin/coffee-hour-sign-up/State Rep. Yousef Rabhi, 53rd House district: yousefrabhi@house.mi.gov, Phone: (517) 373-2577. https://housedems.com/yousef-rabhi/.
Typically discussions are 10 am on the 4th Saturday of the month and 6 pm on the 2nd Monday of the month. Click to register:Monday coffee hoursSaturday coffee hoursState Rep. Ronnie Peterson, 54th House district: ronniepeterson@house.mi.gov Phone: (517) 373-1771 | Toll-Free: (855) 347-8054, https://housedems.com/ronnie-peterson/
State Rep. Donna Lasinski, 52nd House district: donnalasinski@house.mi.gov, Phone: (517) 373-0828 | Toll-Free: (855) 627-5052, https://housedems.com/donna-lasinski/ (sign up for emails here).
State Rep. Felicia Brabec, 55th House district: FeliciaBrabec@house.mi.gov, Phone: (517) 373-1792, https://housedems.com/felicia-brabec/.
---
DemCast is an advocacy-based 501(c)4 nonprofit. We have made the decision to build a media site free of outside influence. There are no ads. We do not get paid for clicks. If you appreciate our content, please consider a small monthly donation.
---