Click here for a link to our MLK Feeding Westchester Facebook Fundraising Page.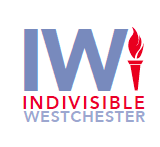 Inauguration Week Activities
Monday, January 18th – National MLK Day of Service.
Tuesday, January 19th @ 5:30 – 6:30pm) – National Day of Mourning Candlelight Vigil.Register here.
---
Wednesday, January 20th – Inauguration Day.
10:00 am The Presidential Inaugural Committee begins livestreaming Inauguration Day events online.
12:00 pm – Joe Biden and Kamala Harris are sworn in. 
6:30 pm New York for Biden+Harris: Inauguration Celebration for NY volunteers and supporters! Register here.
8:30 pm National Celebration @ bideninaugural.org
Click here for details about the official 46 song Inauguration Playlist which "represents the diversity of our nation, and our strength and resilience as we look forward to new leadership and a new era in America."
---
The 1/6 Attack on America was a stark reminder that the fight to preserve our democracy will not end the minute that Biden becomes president. If we are to begin to repair the damage that the Trump administration has wrought, we must remain civically engaged, and continue to strengthen our local communities through active participation in the democratic process. Thank you for being a part of the Indivisible Westchester family. 
---
DemCast is an advocacy-based 501(c)4 nonprofit. We have made the decision to build a media site free of outside influence. There are no ads. We do not get paid for clicks. If you appreciate our content, please consider a small monthly donation.
---