For those of you not familiar with City of Miami politics, the Commission plays a significant role when it comes to housing policies and helping small businesses thrive. There is a key election taking place in District 3, and we ask for your help in spreading the word. District 3 includes residents of Little Havana, Shenandoah, West Brickell, Silver Bluff, and The Roads.
The Miami-Dade Democratic Party has endorsed (Rodney) Quinn Smith for Commissioner, as we look to replace the incumbent Joe Carollo, who has often stifled progress for the city.
A lawyer by trade, Quinn Smith has shown his dedication to helping businesses in Miami with his work through the Miami International Arbitration Society, the International Chamber of Commerce, and the American Arbitration Association. He has also demonstrated his commitment to the community and social impact causes. Quinn sits on the boards of the Community Justice Project, Opa-locka Community Development Corporation, and O, Miami.
We invite you to read more about Quinn and this election on our website. Including a map of the district.
Miami is still in a serious growth phase, and Quinn Smith is the best candidate to support local small businesses and struggling home owners / renters.
The local party is also organizing a day of action in support of Quinn Smith on Saturday morning, October 16th. Location TBA.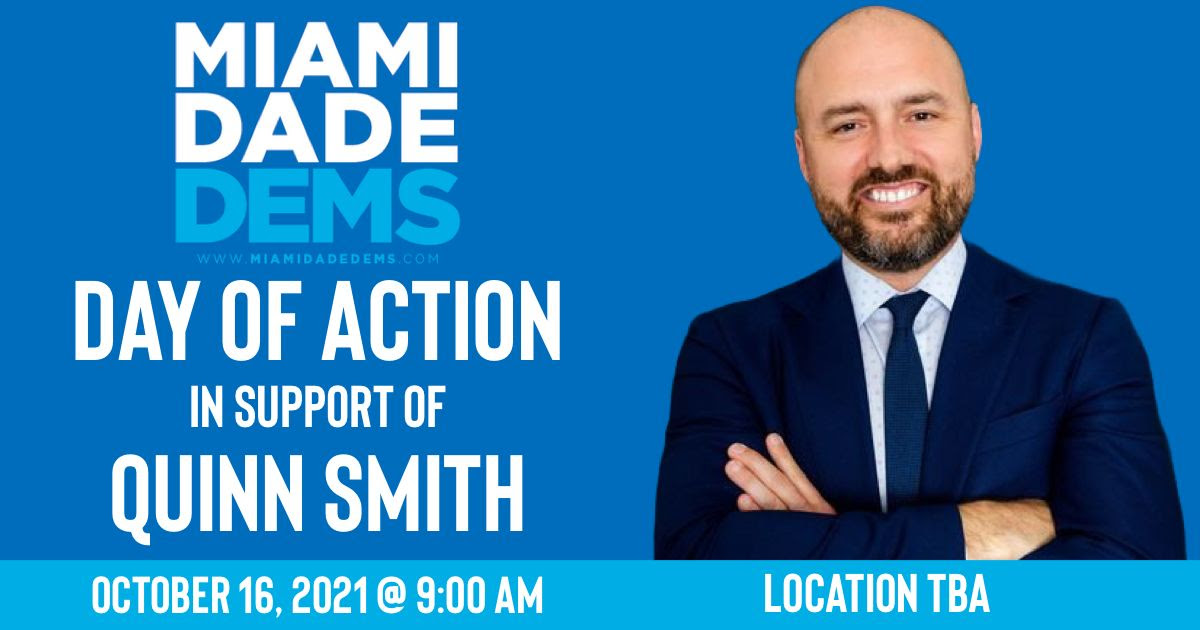 The Miami-Dade Democratic Party is committed to helping local candidates who share our values and drive for progress. If you would like to support our efforts in winning local elections and turning out voters in 2022, please consider making a small donation.
Donate to the Miami-Dade Democratic Party
---
DemCast is an advocacy-based 501(c)4 nonprofit. We have made the decision to build a media site free of outside influence. There are no ads. We do not get paid for clicks. If you appreciate our content, please consider a small monthly donation.
---